Whether selecting business software for the first time or looking to make changes for better efficiency, the process can be confusing, daunting, and risky. There are numerous options on the market, so how can owners go about narrowing the choices to those that will best suit their needs and preferences? Some websites that feature software offer side-by-side comparisons of up to three other products. That can be helpful, but it is important to remember the site is attempting to sell one of those brands or programs.
Impartial Help
Technology Evaluation Centers, or TEC, operate a site that provides a wealth of unbiased information for all types of business software. Comparison reports, buyer guides, templates, and selection assistance via a patented online decision engine are all offered. The site does not represent any software company, sell business software, or recommend any particular brand of software.
Experts at this software analysis …
Many companies rely on multiple software systems to do what they need to do. Is this practical in the long-term? The answer is probably not, unless the company manages to stay small for the foreseeable future or is so big that many of these processes are automated.
There is an answer. The utilization of software selection systems can help pinpoint what helps, to what degree, and how it can be integrated. A follow-up customer support platform can make sure it is added smoothly.
Changing Priorities
Software Selection Tools dramatically reshape the back-end landscape. Users can actually juggle multiple angles and approaches for their software systems. Sometimes, the back-end is at odds with the front-end. One piece of software can't handle everything that needs to be done, enforcing different plug-ins and other features to get the system where it needs to be.
What About Custom Software?
Custom software can remedy this …
Getting help comparing business software, either online or from a consultant, is helpful to understand features and capabilities and narrow down possibilities. The one thing to keep in mind is that a website or consultant is ultimately trying to sell something specific. Information may be accurate but may not be presented fairly. Be careful to consider biases when reviewing reports and recommendations.
Capabilities
Another issue is determining what all those capabilities can do to help get a business started or help an existing business become more productive and efficient. Which type of business software will be the most useful? Will enterprise resource planning (ERP) software be enough to allow the business to thrive, or is human capital management (HCM) software also essential? The software will only be useful if capabilities translate into valuable tools for the business.
Retail business owners, for example, will want to compare as many customer relationship management …
Business owners understand the need for software. Most businesses would simply be a shell of themselves without the various pieces of software that are used on a regular basis. The question that many owners have, especially when it comes time to replace an existing piece of software, is what software offers the best value. This can be quite tricky, but with professional Technology Evaluation, a business may have little to no hassle in choosing a new piece of software.
Performance
There are many factors that go into evaluating technology to determine if a particular piece of software is right or a business. The performance of the software is going to be important, especially as to how it matches up with the competition. However, sheer performance isn't the only factor to take into account when evaluating software technology.
The Right to Fit
What makes providers of this evaluation so beneficial …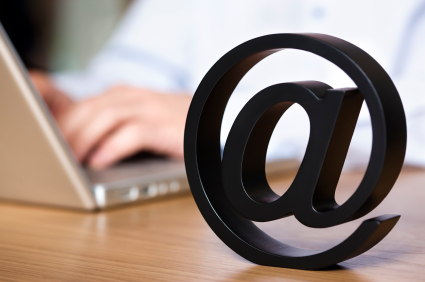 Values That Comes With Advertising An Enterprise Digitally.
The world of doing businesses has truly changed and has become more easy due to the advancement and coming of the technology and internet. Clients from all the corners of the world is able to get the necessary products they require because companies are listing them in the digital networks. The growth of internet in the business sector has made companies to harvest a lot of profits and entice many customers to their business and this article will discuss some of these advantages.
Online marketing helps firms to rely their details of many online users that develop interests in the products of the business. In addition, the online market is vital as there are numerous people whose refuge is in online social networks and so since companies take such opportunities, they are able to make a lot of sales and awareness. The …